With Bitcoin's main NFT marketplace recently surpassing its' first anniversary, Gamma has now launched a domain marketplace of web3 decentralised identities. The Bitcoin blockchain is reaching new levels and making the world of NFTs much more exciting.
It demonstrates the vast development of NFTs and cryptocurrencies but also shows the value and popularity which circulates this new form of financing and online ownership.
But when it comes to the development of NFTs in blockchains and how other platforms compare, where does Bitcoin rank when contrasted with others?
And how can the other platforms and coins learn from the ones more established when kickstarting and developing their very own NFTs?
But first, let's dive into Bitcoin and the power of their very own NFTs.
What Is Bitcoin, And How Does It Differ From Other NFT Blockchain Systems?
Bitcoin is a name we have all heard of before. It was the very first live cryptocurrency available on the market in 2009. The online peer-to-peer currency has managed to create a global community and introduce millions to the world of cryptocurrencies.
It breaks down the restrictions of traditional banking and central authorities as Bitcoin cracked the idea that anyone in the world can transfer and receive money from anyone in the world that they wish.
With tremendous success over the last decade, Bitcoin has now tapped into the world of NFTs and in 2021 launched its very own marketplace, Gamma.
The platform allows its community to see what is trending, how to set your wallets, follow the top collectors and sell and create their very own NFTs.
The Bitcoin NFTs do not just host artwork and memes for users to access and invest in. They also provide features such as applications for gaming sites allowing players to purchase earn-in items in the form of NFTs.
It is powered by Stacks and hosts three different core platforms. These include a user-first marketplace allowing people to explore and collect, a creator-first launchpad for creatives and a social platform, allowing creators to connect and engage like never before.
Jamil Dhanani, the CEO and Founder of Gamma stated "Bitcoin was the original home for decentralized identities on the blockchain. Recent technological breakthroughs using the Stacks programming layer have unlocked the user experience needed to make them a reality, in a way web3 users have come to expect from other decentralized identities, like those on Ethereum."
The gift of Bitcoin just keeps on giving. But when it comes to up-and-coming platforms like Big Eyes Coin, who are they? And how will they match the NFT success of Bitcoin?
The NFT Plans For The Big Eyes Coin
Big Eyes Coin is certainly a force to be reckoned with. Only currently in presale, the platform has raised just under $10 million and has exciting plans for the future of the platform and its community. The incredibly cute meme coin token is designed to bring together all fellow cat lovers and allow them access to the platform, how it is run and where to navigate its future.
With the gradual stages being unlocked as the site progresses and earns more, the platform is advertising the upcoming development of NFTs shortly. With NFTs constantly developing and making start-ups harder to differentiate themselves, how are big Eyes mixing things up?
Big Eyes Coin has its very own 'NFT Sushi Crew' in development, which is designed to create a club for NFT holders who like to own and do cute things!
Fitting with the aesthetic of the coin, the 'Sushi Crew' will soon allow people of the community to buy an NFT which will grant access to the whole marketplace within the Big Eyes community. How cool is that?!
Final Thoughts…
The world of NFTs is constantly developing and evolving. It is about time you got your teeth stuck into them and start your investments today.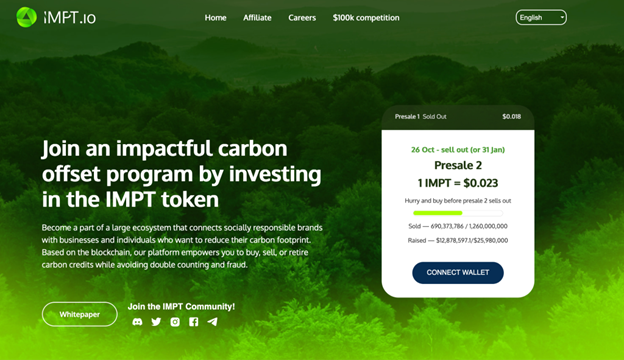 For more information on the project:
Presale: https://buy.bigeyes.space/
Website: https://bigeyes.space/
Telegram: https://t.me/BIGEYESOFFICIAL
Disclaimer: This is a paid release. The statements, views and opinions expressed in this column are solely those of the content provider and do not necessarily represent those of Bitcoinist. Bitcoinist does not guarantee the accuracy or timeliness of information available in such content. Do your research and invest at your own risk.
This news is republished from another source. You can check the original article here