VeChain has been expanding its footprint and real-life use cases consistently over the past few months. Recently, the foundation announced that the world's most valuable NFT with a real-world application was minted on the VeChainThor blockchain. Chalking out the IRL use case, one of the official tweets noted,
"This NFT turns EUR 1.6million of inventory for a global vehicle manufacturer into cashflow the enterprise can now use."
Paving the way for digital transformation undoubtedly gives VeChain a fundamental advantage, but are investors currently interested in its 'real' value addition?
Gauging the sentiment w.r.t. VeChain
Social sentiment has refined for Vechain over the past week. Per data from LunarCrush, the number of mentions on platforms like Twitter and Reddit has seen a 174.9% rise. The same has, however, not translated into a rise in trading/investing interest.
The spot volume, for instance, has been on a downtrend over the past few months. At press time, it stood at a deflated 50.38 million. In June, the number was around 4 times higher, while the May peak stood at 533.37 million.
The state of the Open Interest in the derivatives market also seemed to portray weak trader sentiment. The same has been hovering below $21 million since the latter half of August.
Resultantly, volatility has been suctioned out of the market and has been oscillating around its multi-year low levels at the moment. The market cap dominance of the asset has also taken a hit simultaneously, dropping from mid-August's 0.2% to 1.68%.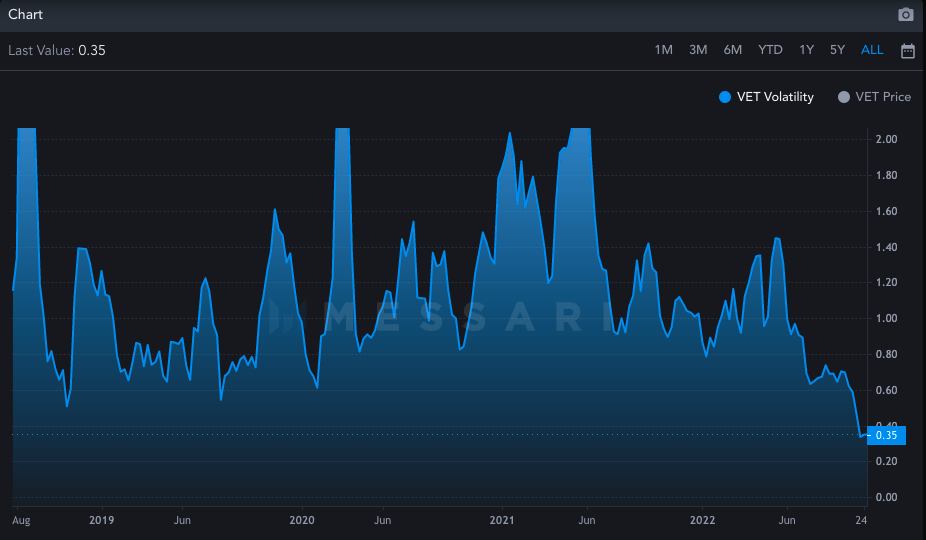 The ripple effect of all the aforementioned factors was evidently visible in the price of the asset. As illustrated below, VeChain has been moving horizontally in the range between $0.021 to $0.024 on the chart since mid-September. Clearly, the 'real' value addition has not been accompanied by an addition in the value of the ecosystem's token.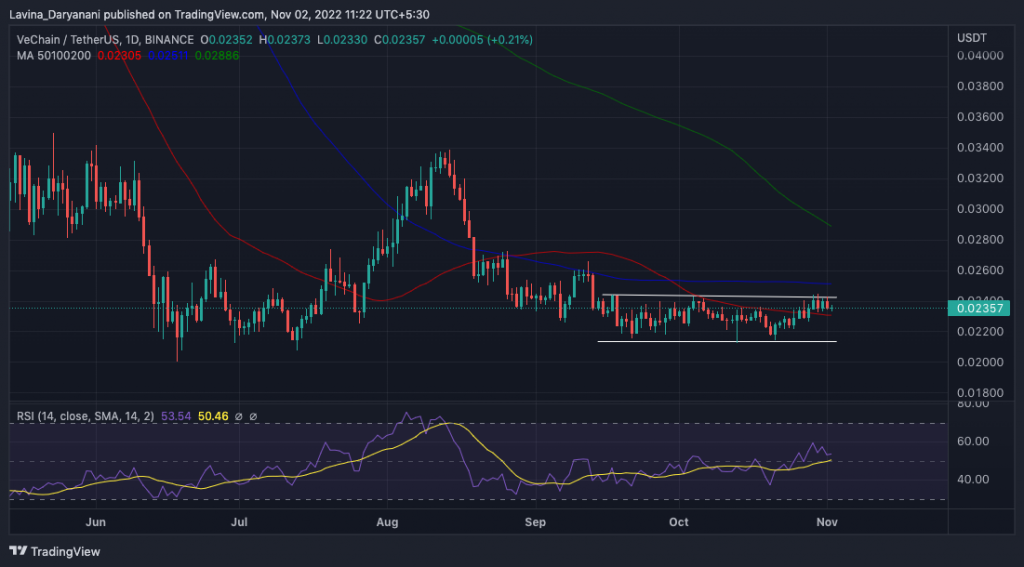 This news is republished from another source. You can check the original article here